Behind The Vision and Inspiration
'Fragments To Masterpiece
You are a masterpiece, handpicked and loved,
You are a person of extreme value and significance;
Created to do great things planned long ago'- Eph2V10
About The Artist
Grace Foo-Barton
Originally from Kuala Lumpur, Malaysia and briefly living in Adelaide, South Australia before finally settling in Melbourne, Victoria; Grace identifies that she's in the perfect location to further inspire her journey as an artist. The South-East region where she currently resides in, are surrounded by beautiful and magnificent landscapes such as The Dandenong Ranges, local botanical gardens, Phillip Island and The Mornington Peninsula, just to name a few.
Her creativity is led and influenced by its concept of 'fragments to masterpiece'. It is also centred around the idea of merging both what is representational and conceptual. It is furthermore inspired by a touch of humanity, mother nature, conveyance through poetry or written word and every so often by the outlines of external form and contours.
Self-taught, the freedom to explore a variety of techniques presents as an important part towards creating her unique pieces. Every detail, none of which are the same has its own story to impart. This includes using bold or subtle colour tones, textures and layers that are often recognisable in her work. Depending on the type of processes and technique used; the beauty of her intriguing, thought provoking art piece(s) is that she never knows where the next process may take her. She enjoys the mystery, wonder, beauty and dedication that each piece requires from her.
Her love for travelling is undeniable; albeit locally, interstate or overseas. It has given her some amazing exposure and opportunities to experience different types of lifestyle from diverse cultures, heritages and backgrounds. She combines those travel experiences with the idea of what is representational and conceptual to evoke her creative processes. As such, her work is evident on how its portrayed in representing harmonious life, diversity and shedding love, hope, kindness and encouragement.
Grace ultimately believes there's always room for growth and improvement in her artistic journey. Hence, her approach towards her art practices are continuously stretching and evolving. She lives with her biggest fans, her husband and two beautiful boys, ages five and two.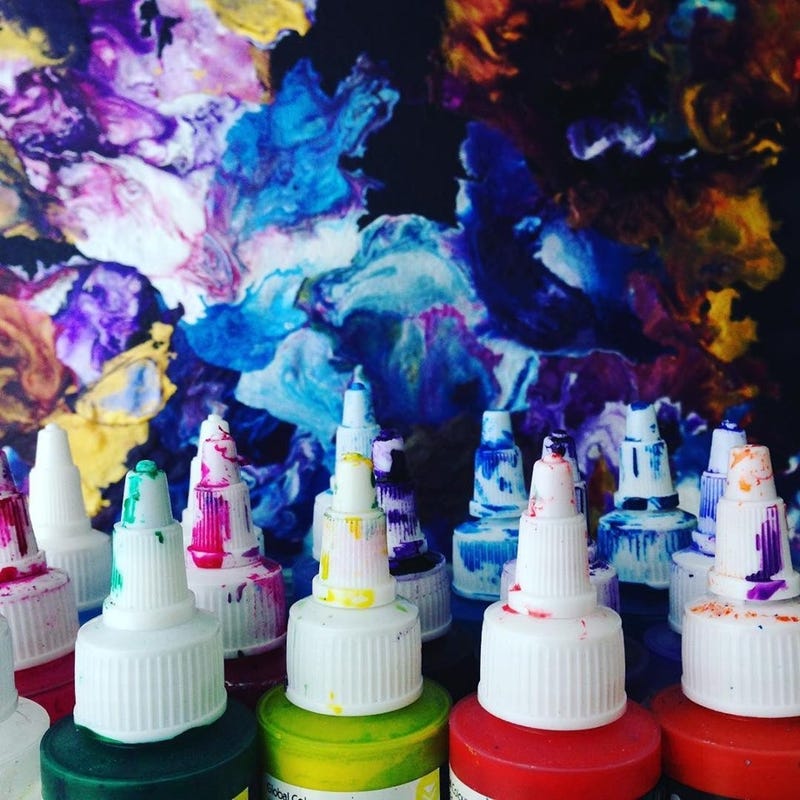 Commission
I absolutely love working closely and alongside my collectors or clients. I enjoy creating bespoke art piece(s) that suits your home or space perfectly; whilst still keeping the artworks true to my original style and niche. Custom commissions of all sizes are welcome. Scroll page below for further information.
Where To Begin
What canvas size or niche / style of my artwork(s) do you have in mind? To begin the commission process, feel free to send through some images of where the potential art piece may be installed.
You are more than welcome to take a snapshot of a particular style or niche of my painting(s) for reference and send them through. Once the rough idea is penned and finalised, we will be able to establish the measurements and style of the artwork(s) you seek for the particular space / home .
Please kindly note: I do home consultations if you are living within the radius of Melbourne, Australia.
· Please let me know how you would like your custom art piece(s) to be hung (portrait or landscape).
· Remember to state which of the materials you would like your artworks to be painted on :-
Cotton Canvas, Wooden Panels, Primed Linen, Resin or without resin. Lastly, to be framed or unframed.
Composition & Colour Palette
Colour carries emotion. It is a powerful communication tool and can be used to signal action or influence mood and reactions. I enjoy working alongside my collectors and clients to ensure they are happy with their chosen composition and colours.
You are more than welcome to send through some photos of my past or present artwork(s) as reference. These images sent are used as a guide. I do not recreate exact compositions, as every piece of artwork created is unique on its own.
Other FAQs
I love providing my collectors and clients progress update pictures that will be sent through via email or direct message (with your approval).
Further amendments can be requested with an additional cost and depending on how far the progress has been made on the following commission work(s).
· A 50% non-refundable deposit is required prior to commencing work. Payments and invoices are sent/made through Direct, PayPal or Square. Balance will be due upon completion prior to shipping or pick up.
· If you reside within the Melbourne metropolitan area, I am more than happy to deliver the artwork to your home. Finalisation of the quotation would include shipping costs (international or within Australia) and art insurance.
· Please note there are no refunds or returns on custom commissioned artworks.
Thank you.